Editorial design for Valencia's Fallas magazine published by Onda Cero Radio 2022
Layout, production and printing of the magazine and creativity for the advertisement of the radio station
What did we do?
· Creative management
· Illustration
· Editorial design
· Production, printing and distribution
Once again for yet another year we have the pleasure to show you the work we have done for Onda Cero Radio Valencia! After a year long hiatus because of the pandemic, the magazine comes back stronger than ever to accompany the most characteristic festivities of the city of Valencia: the Fallas.
As every year for over a decade, we have handled the editorial design for this publication as well as the creativity and illustration of the advertisement for the program 'Gente de Fallas' in said radio station.
Printed on a smooth offset paper and bound with a rustic spine, the Onda Cero Radio magazine becomes an essential guide to closely follow the days that that are so special for our city.
We hope you have been lucky enough to get your hands on one of them and that you have been able to enjoy the pleasure of discovering page after page everything about the Fallas week!
Client Onda Cero Valencia
Categories Communication, Editorial design, Illustration
Year 2022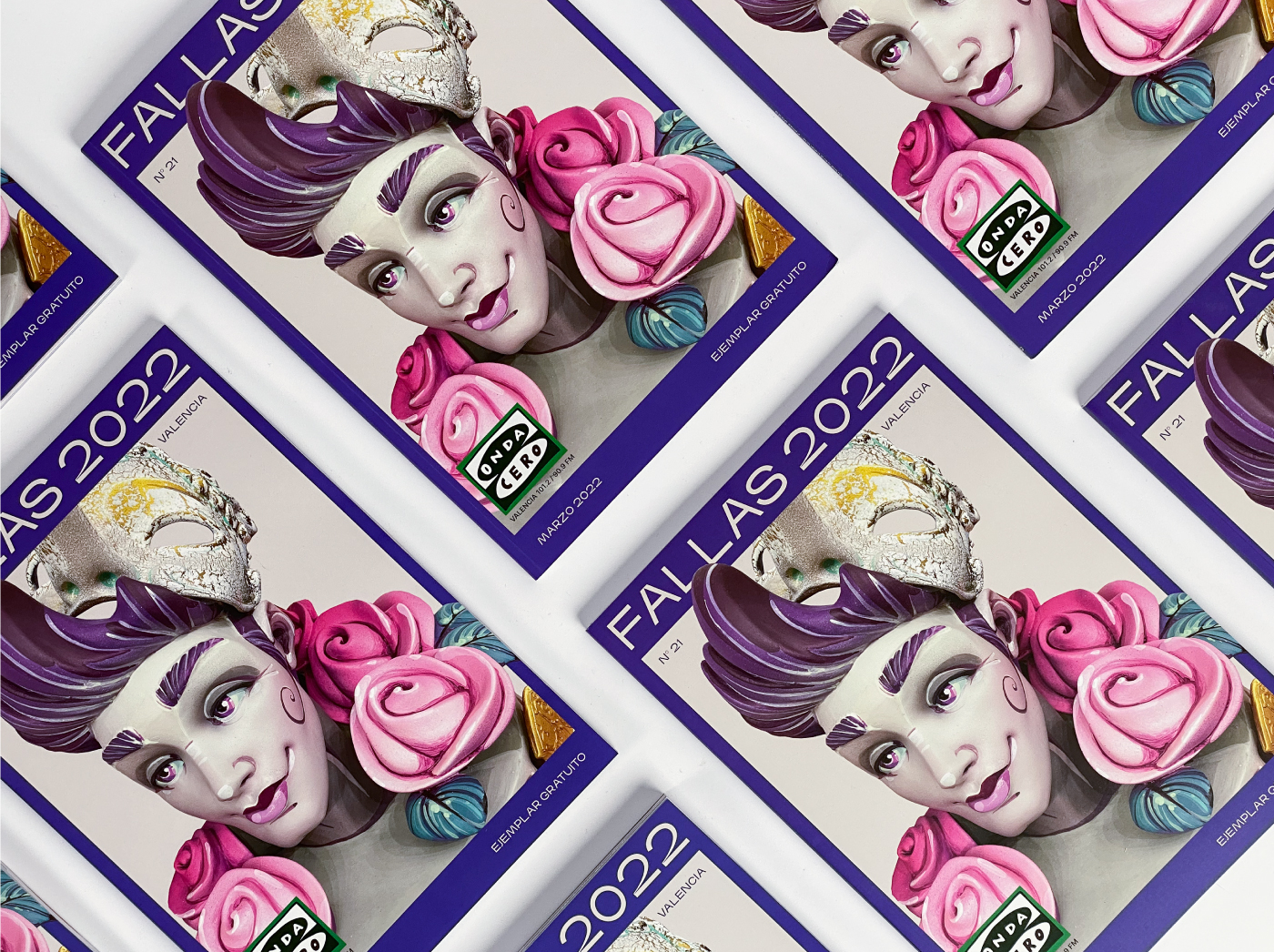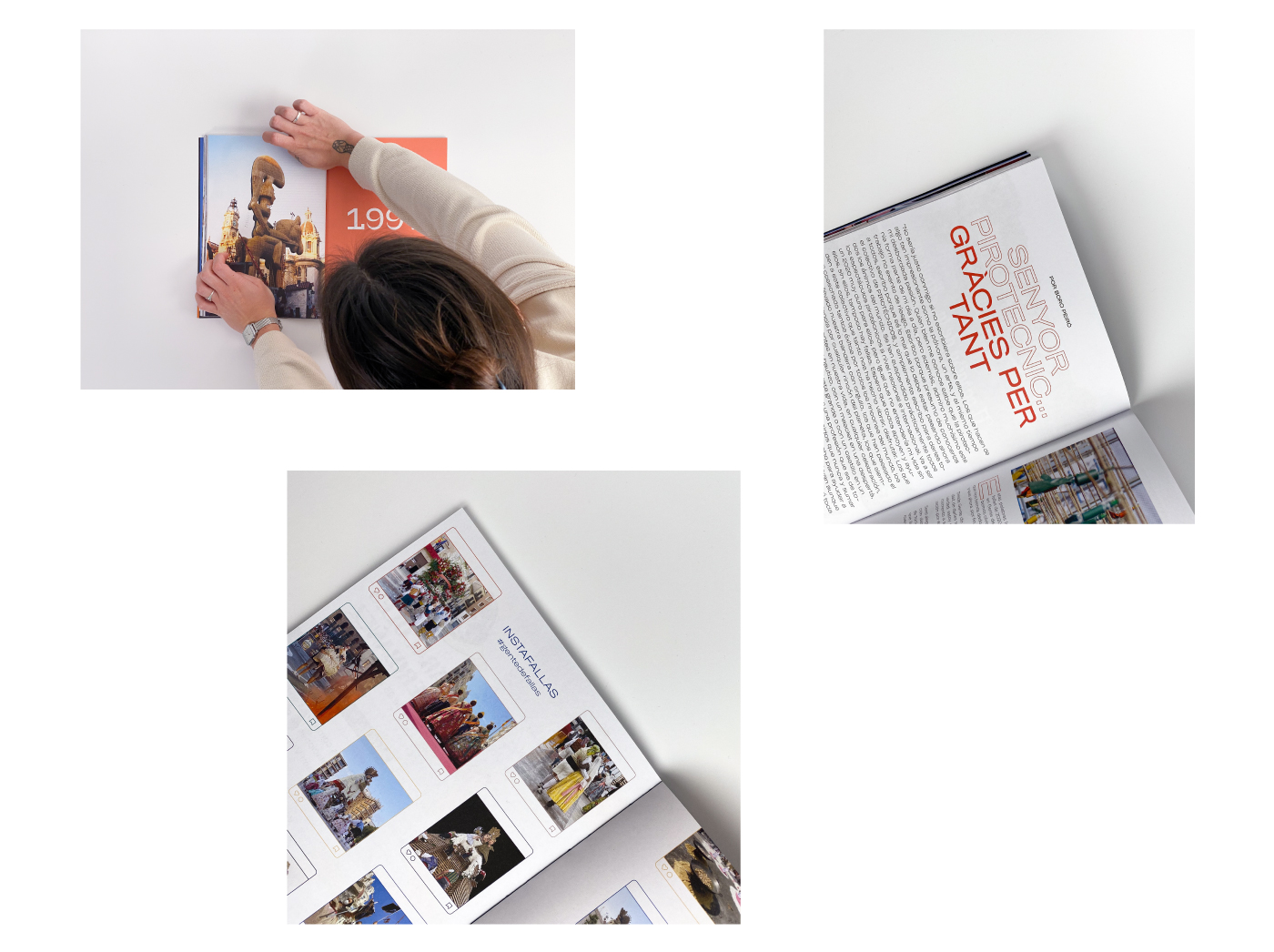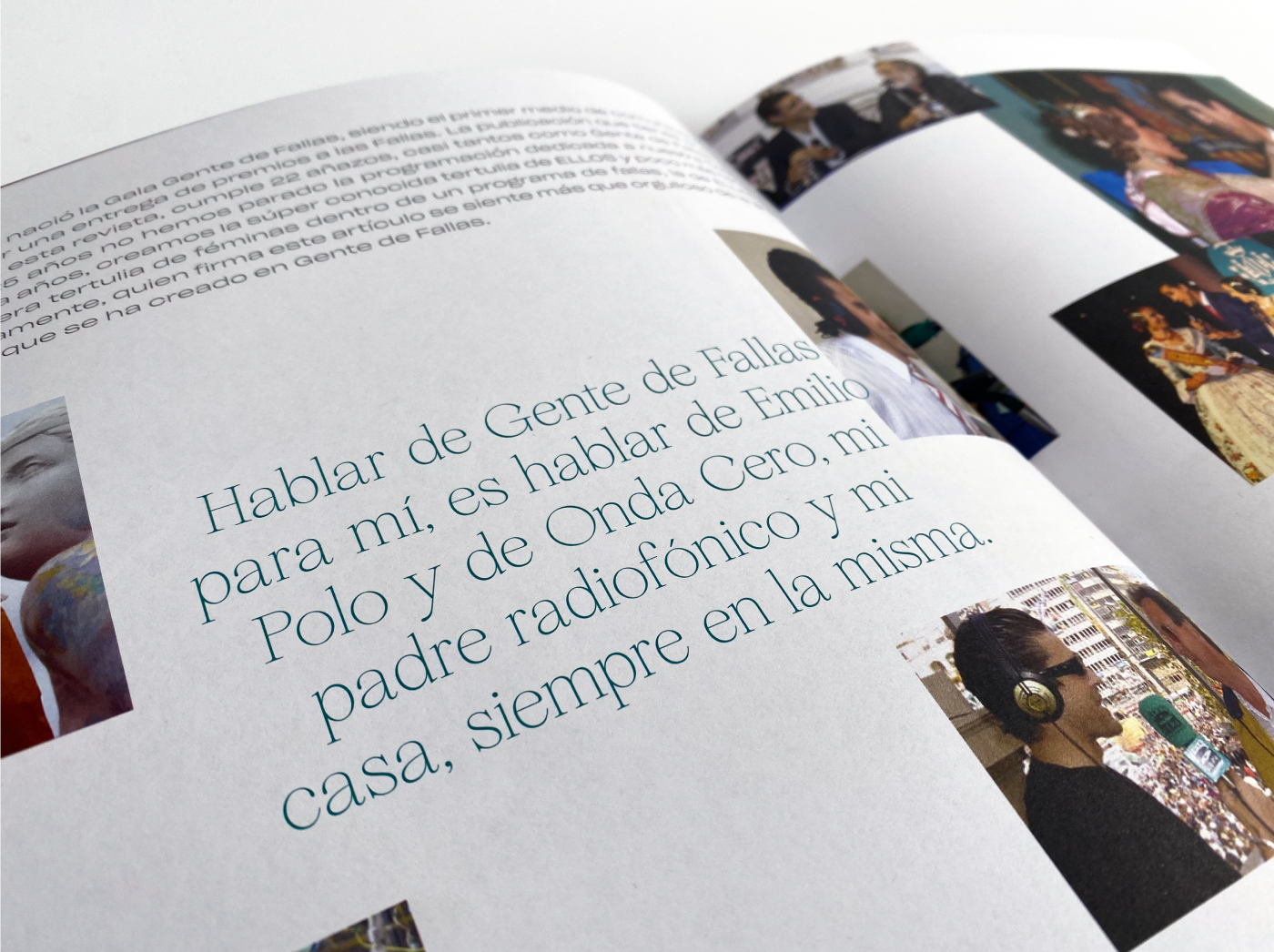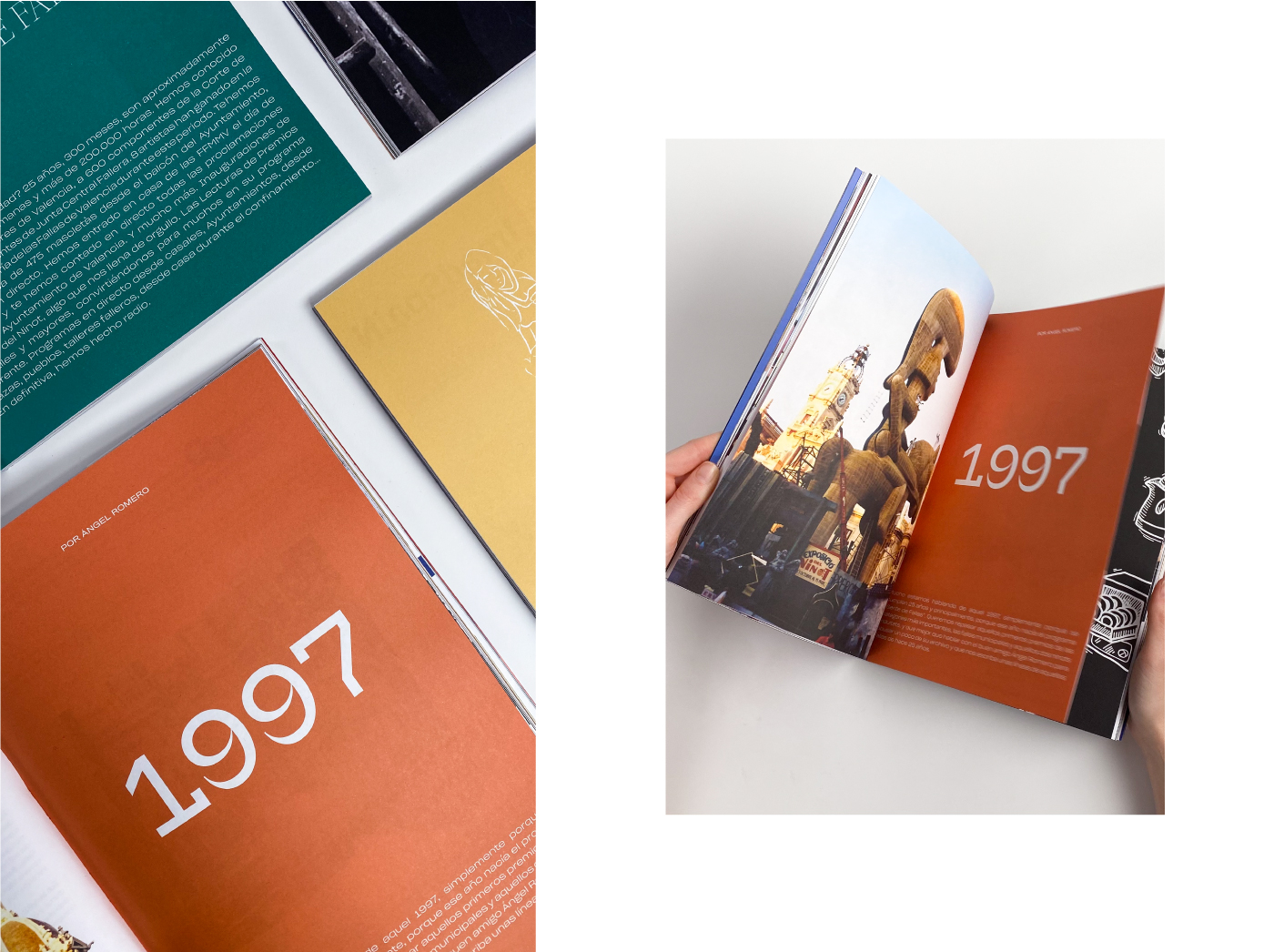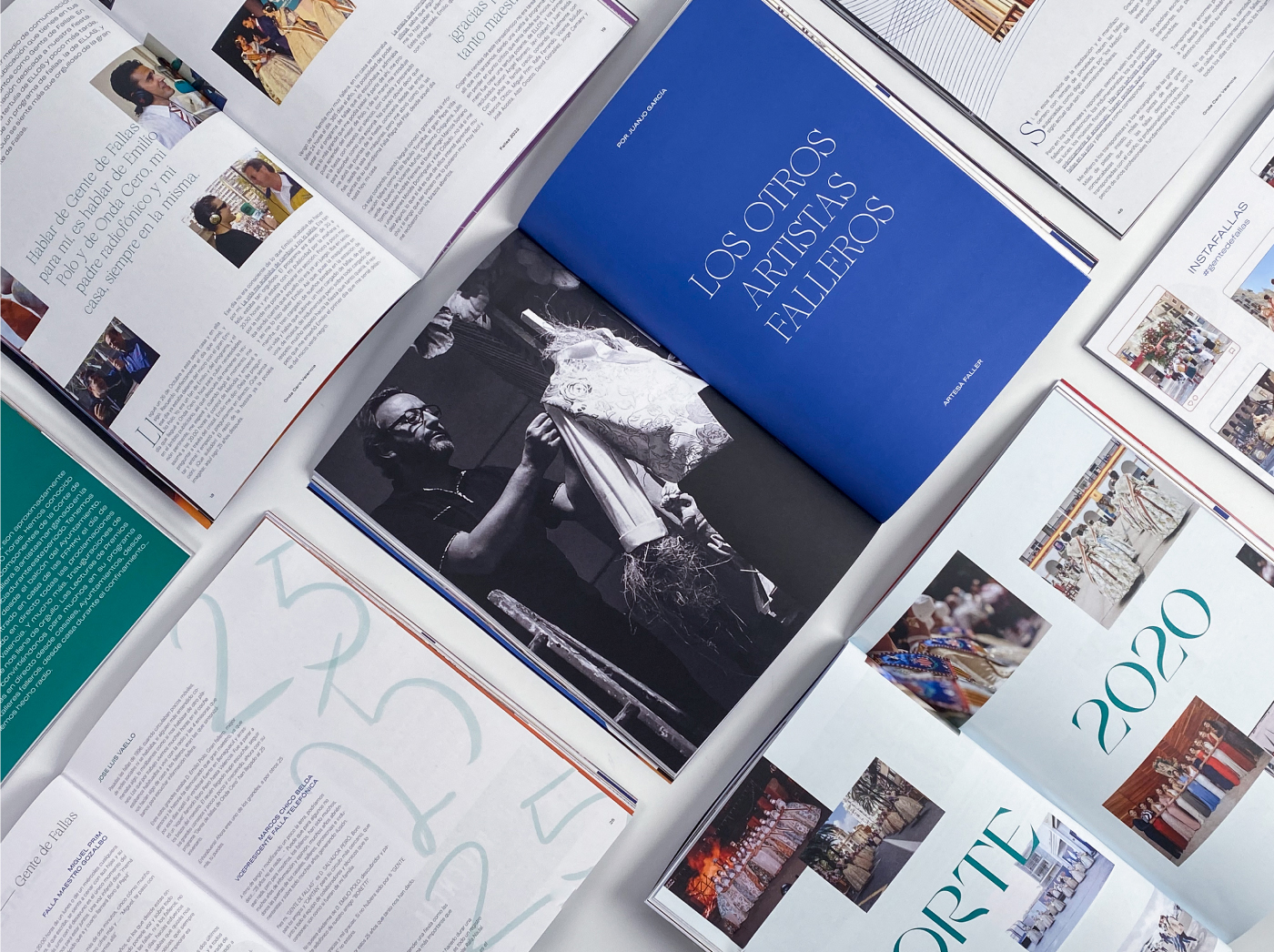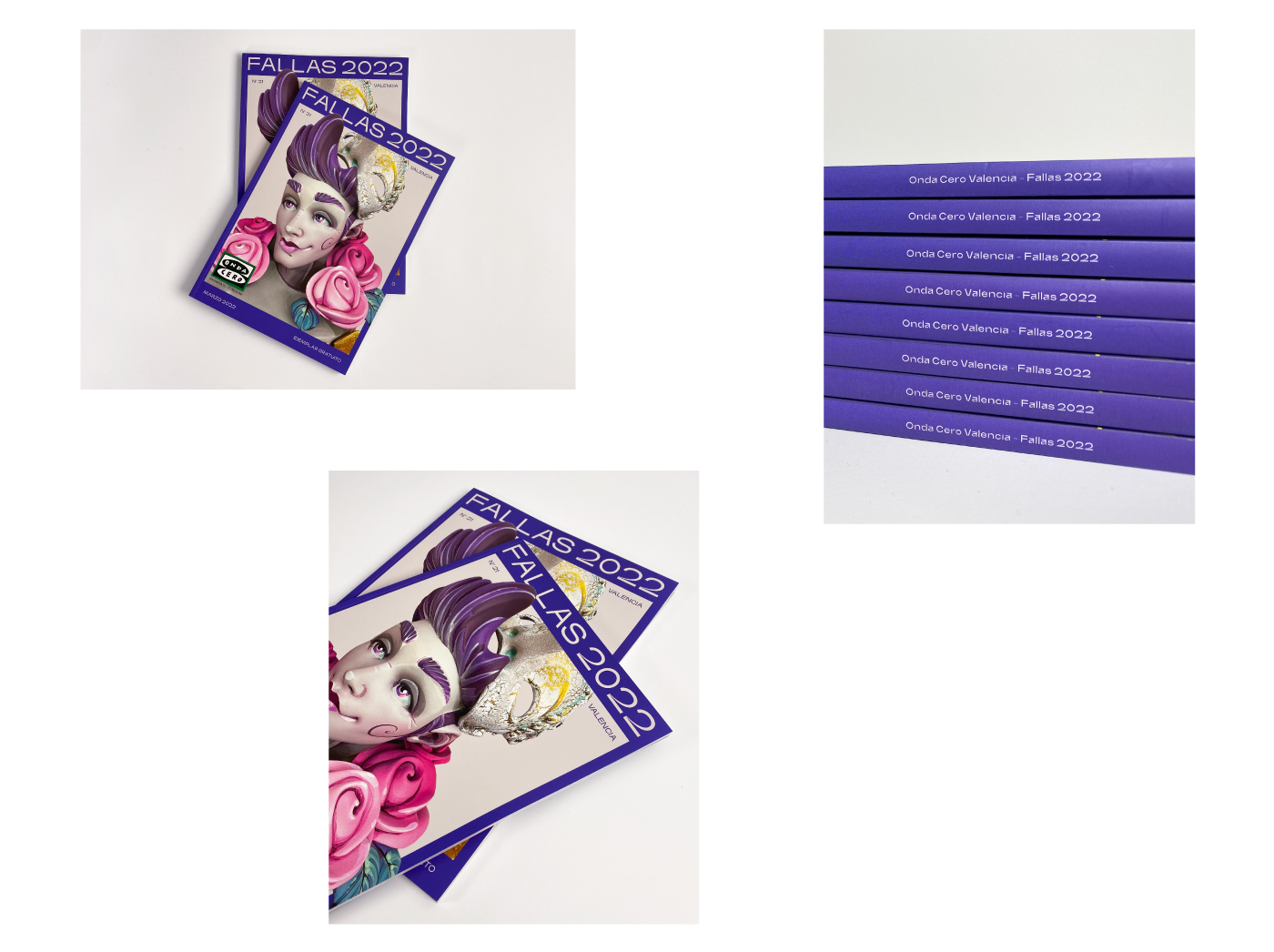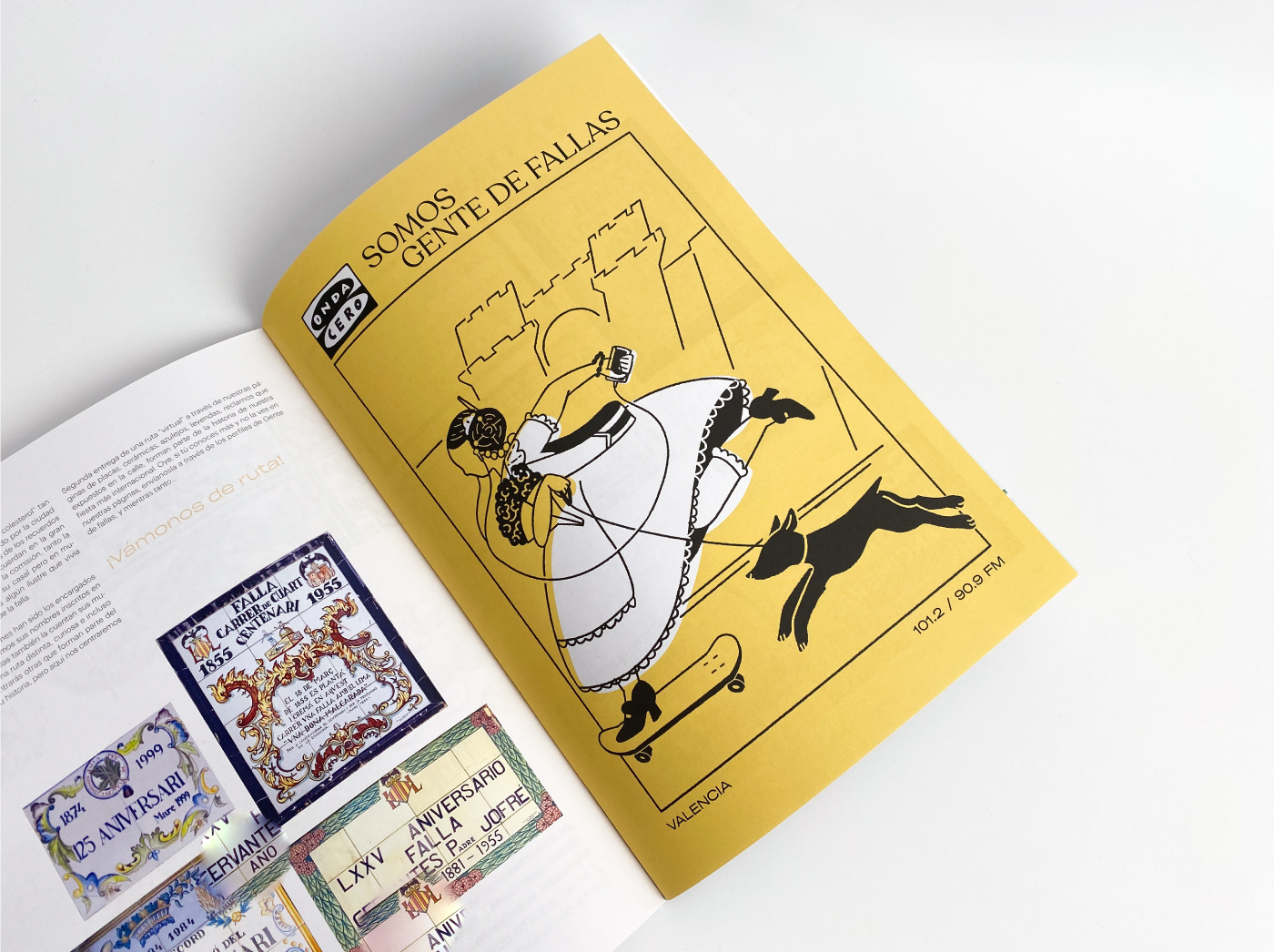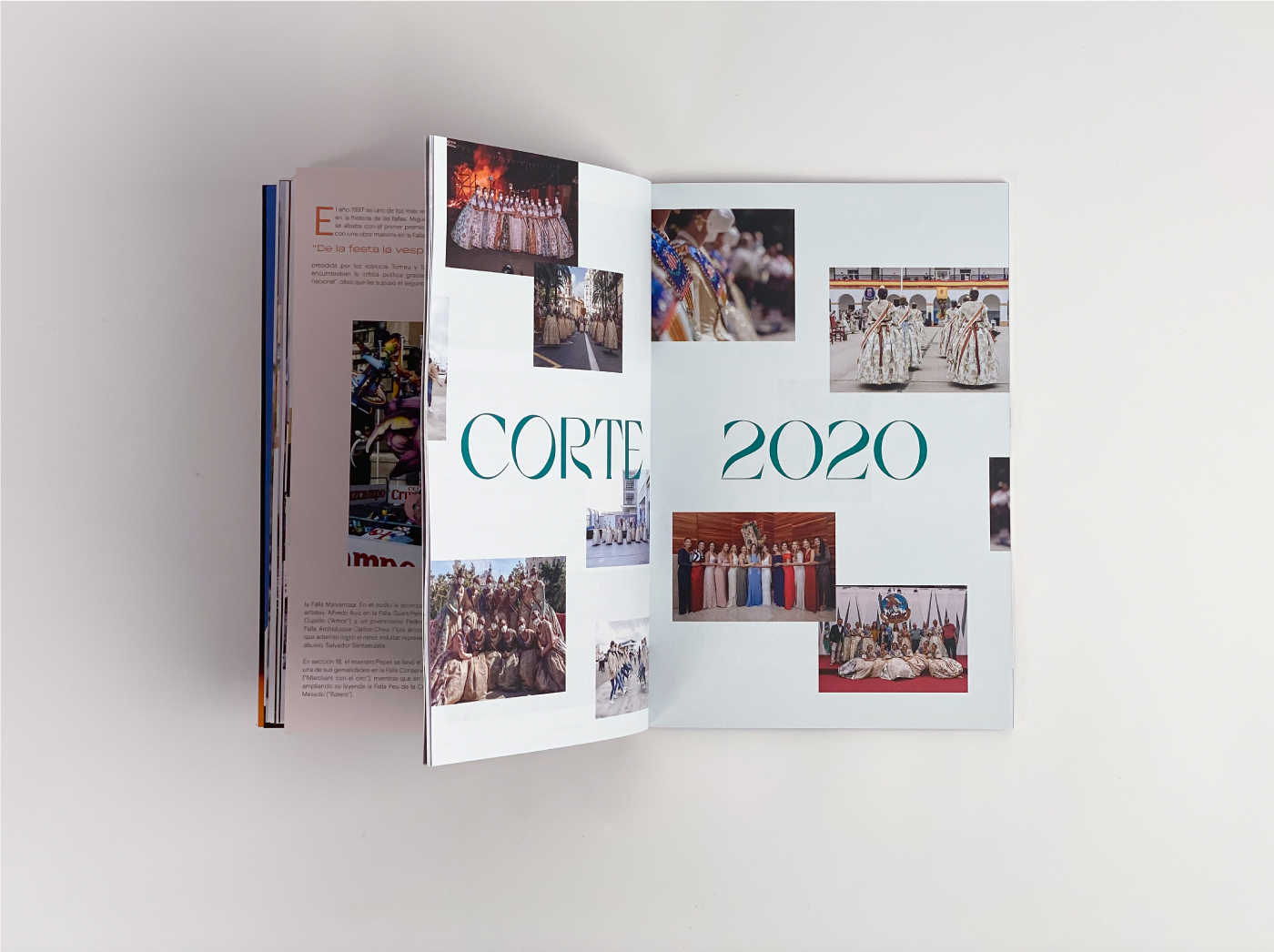 If you want to discover the work we have carried out other years you can see it here