Farmàcia Martínez Gimeno: brand identity and intervention in spaces
Brand design and graphic applications for a pharmacy with a lot of history
What did we do?
· Creative management
· Brand identity
· Web prototyping
· Packaging
· Signage and intervention in spaces
For Farmàcia Martínez Gimeno in Barcelona the challenge was to create something fresh that, at the same time, would cater to the standards of a sector as specific as the pharmaceutical one.
The establishment, located in one of the busiest areas of town, has been passed on from generation to generation distributing medications and cosmetic products to both tourists and locals. Thus, the challenge was to create an image that would represent the whole history of the establishment, looking for a balance between classical and modern.
As for the logo, it was decided to combine two typographies: a sans serif and a serif, resulting in a clear and honest brand in line with the values and the history of the pharmacy. Regarding the colour, mint green was chosen as the main one with the aim of opting for codes that identify with the sector but that at the same time escape the ordinary. White is used as support, transmitting cleanliness and making the product take the lead role.
In the end, we created a very clean and minimalist graphic line for the business, in which the brand is the protagonist.
Client Farmàcia Martínez Gimeno
Categories Brand identity, Packaging, Web
Year 2020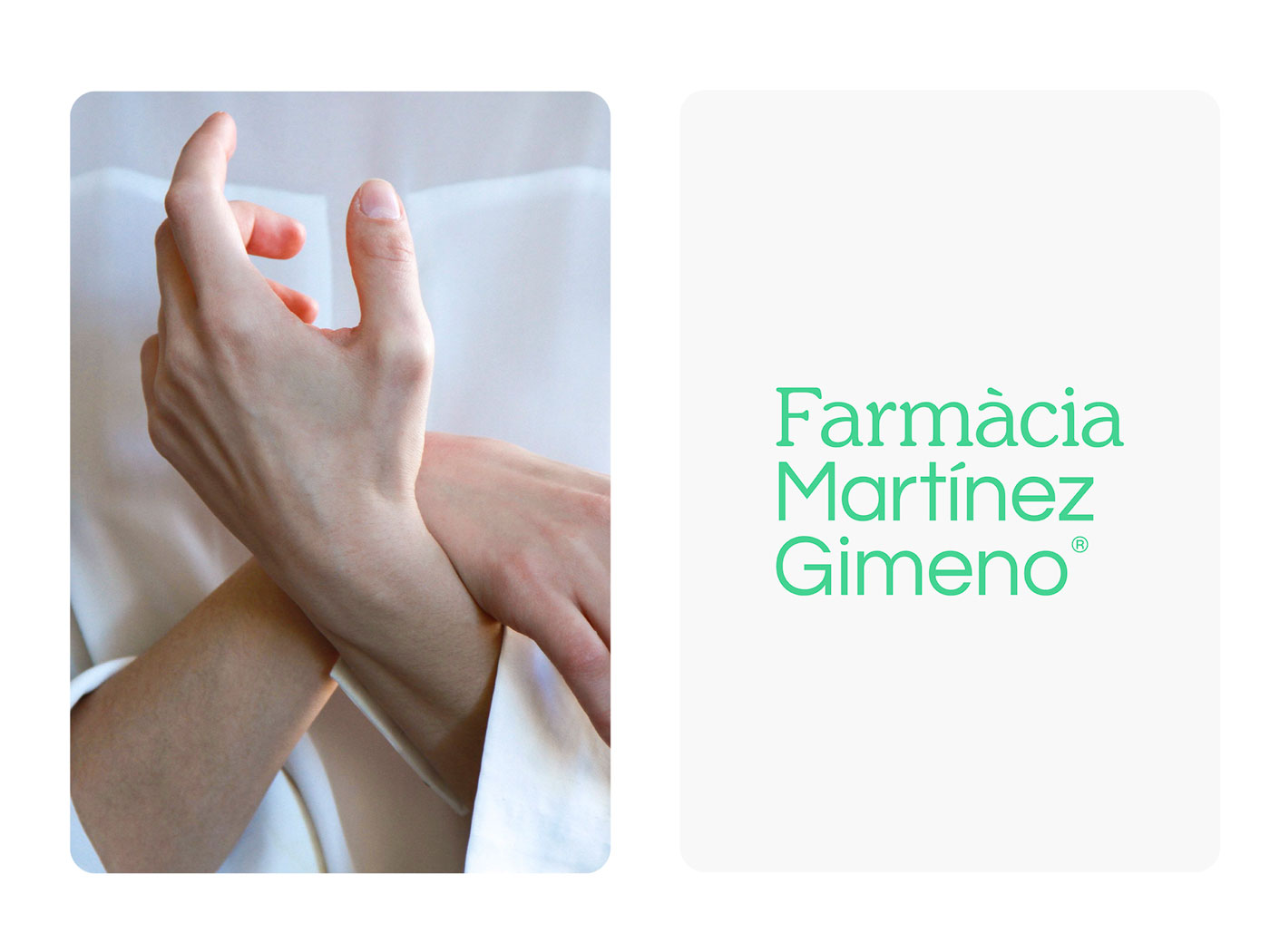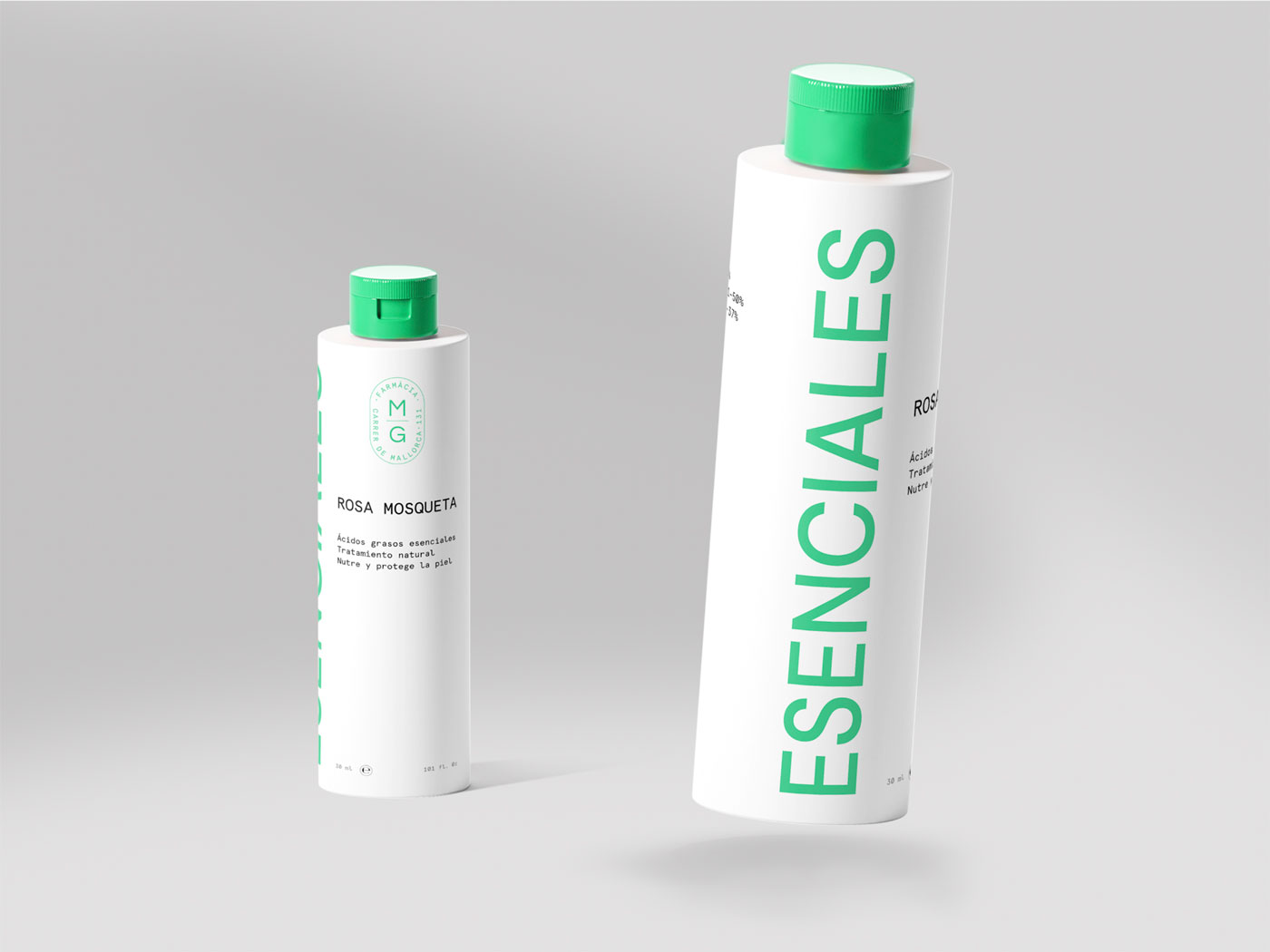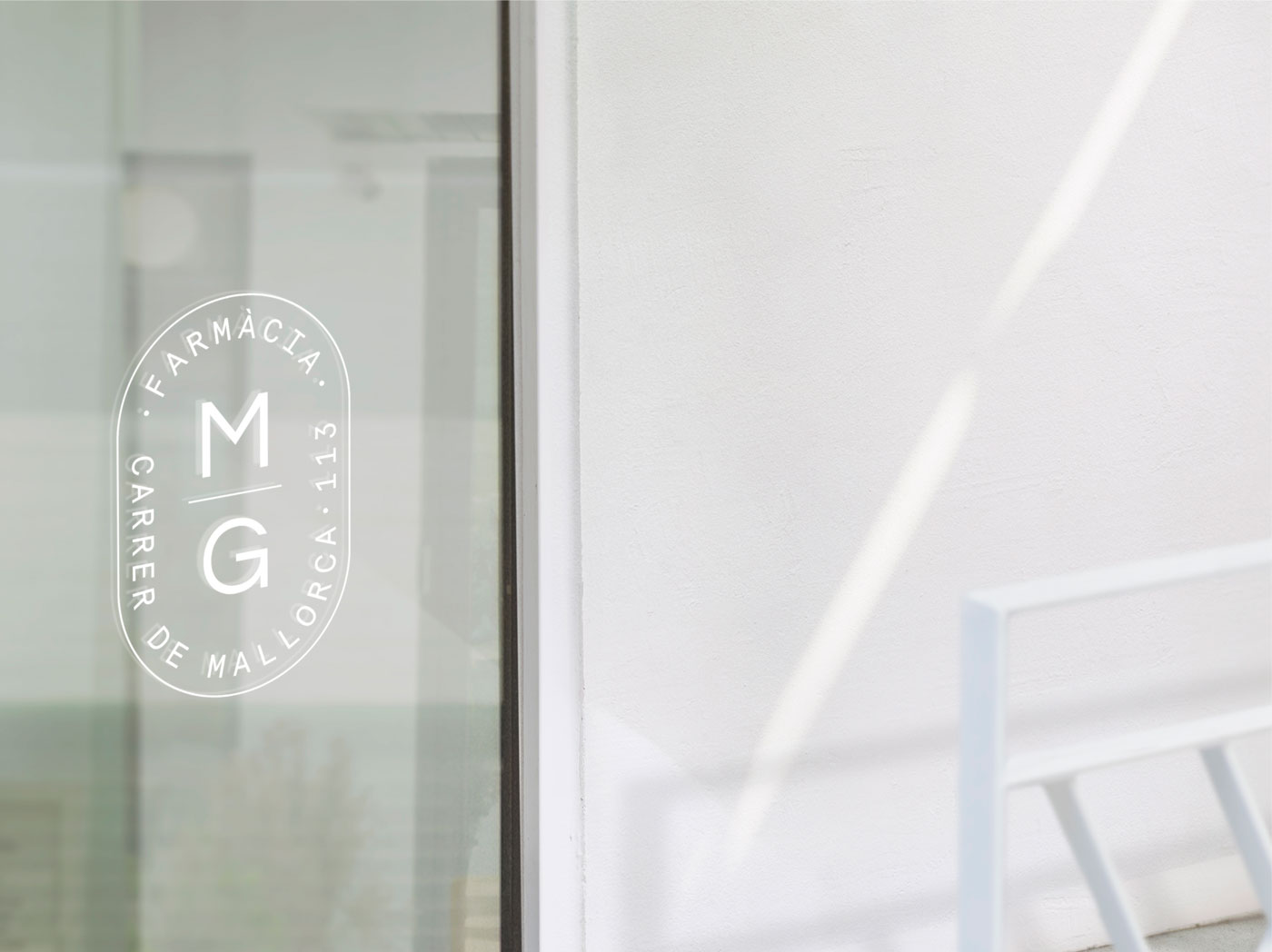 Moreover, a vertical version of the brand was developed in order to be able to apply it perfectly for any medium.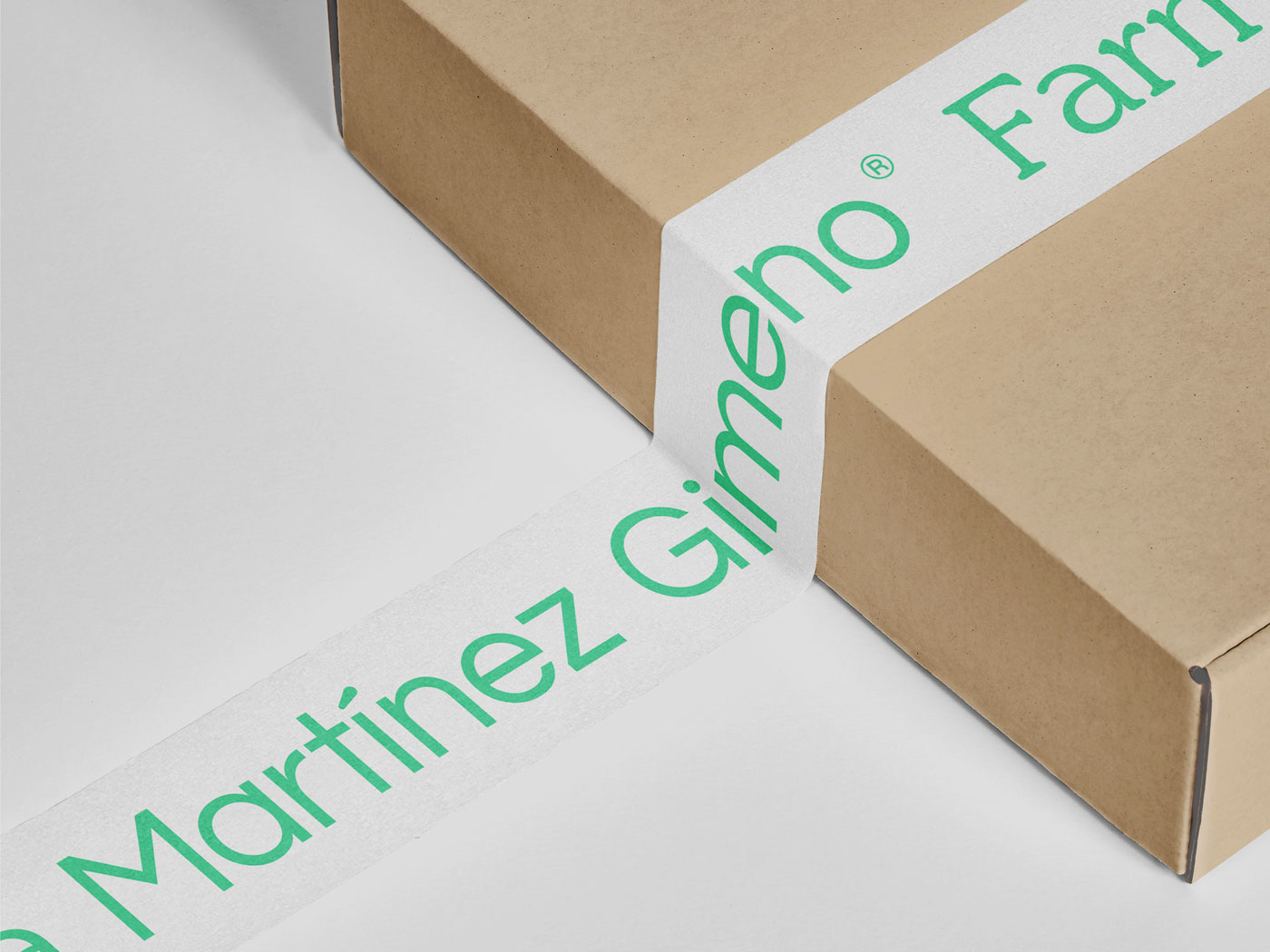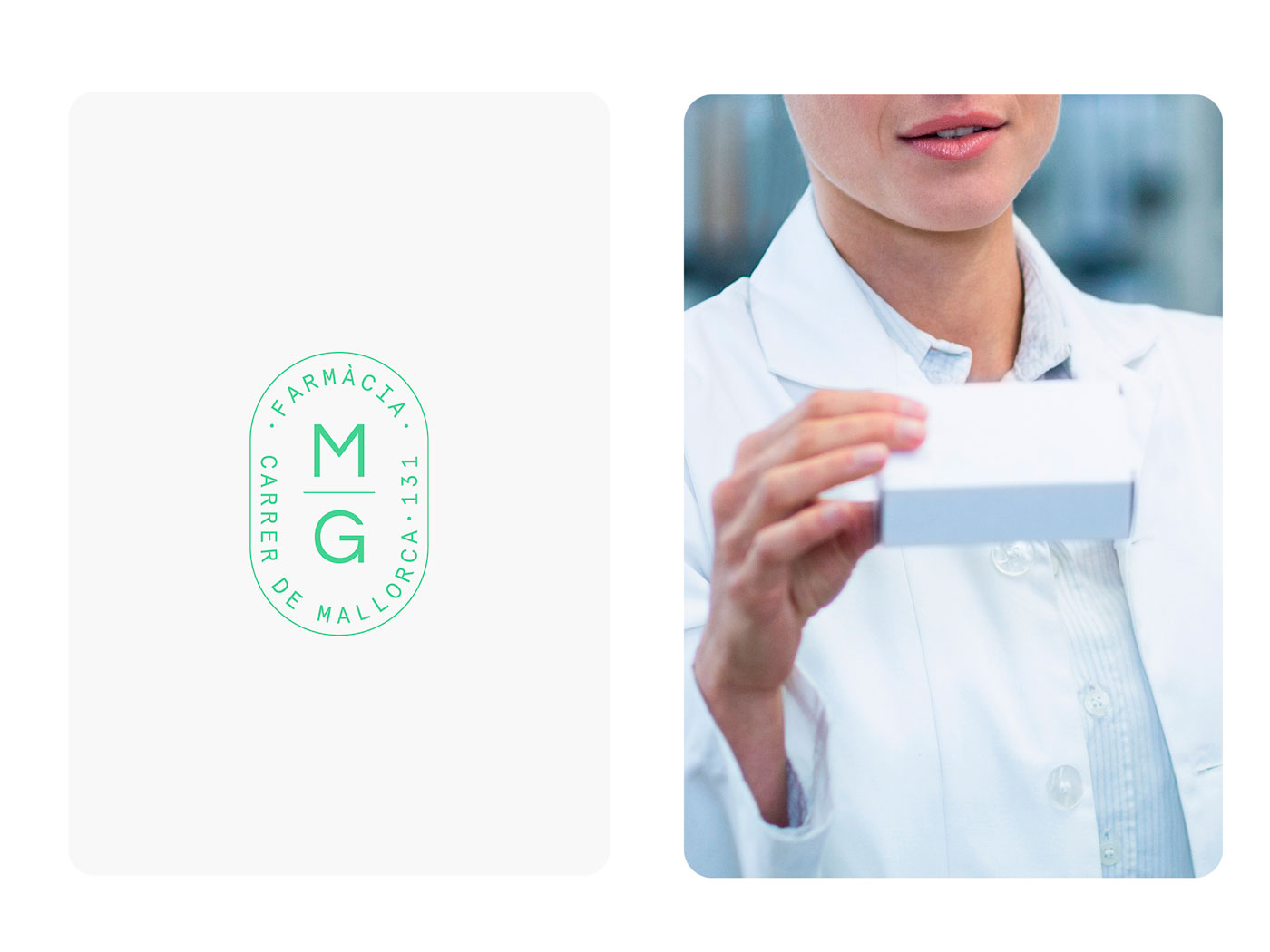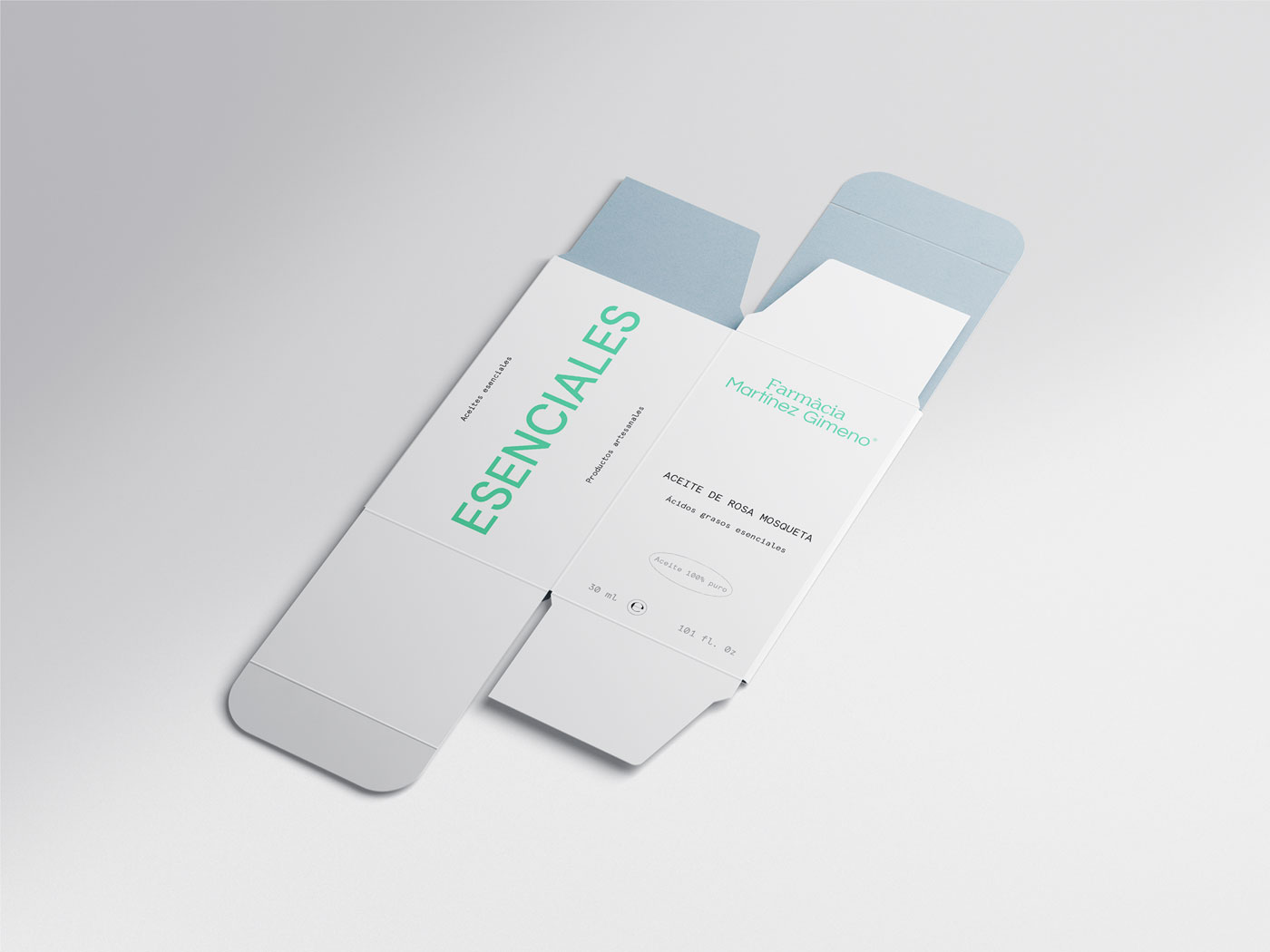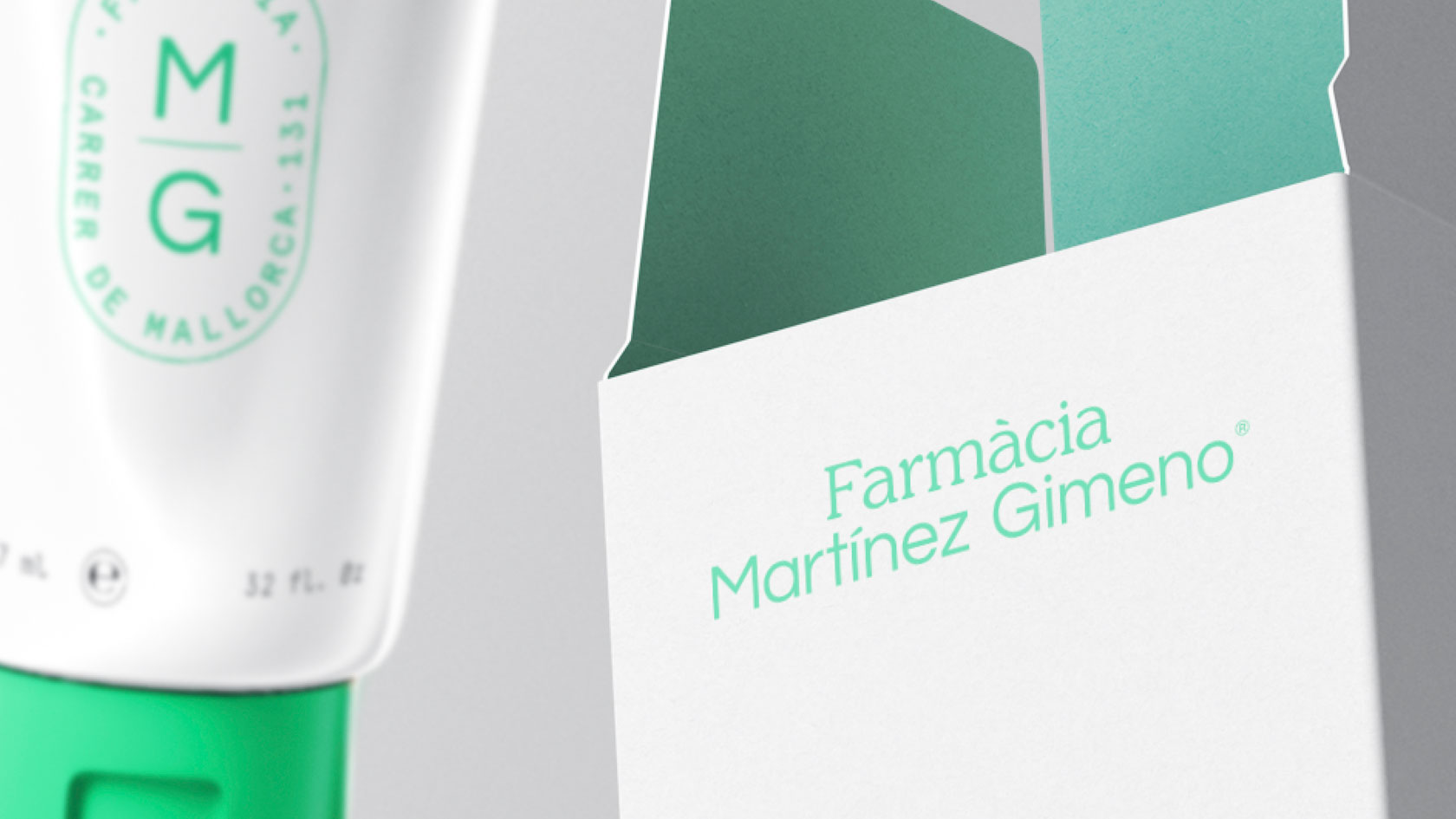 For the pictures that accompany the created graphics, hands are used as protagonists adding a warm touch to the global image of the pharmacy.